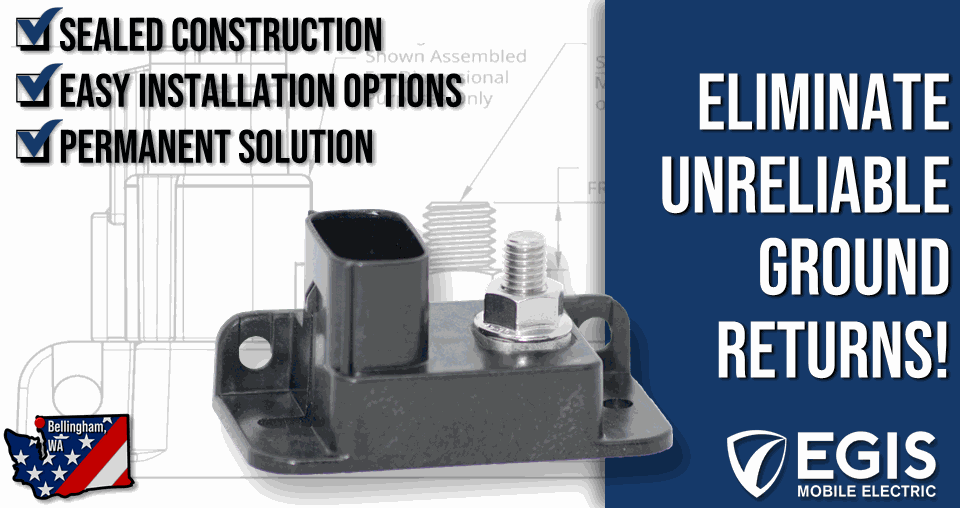 150 A SEALED GROUND BLOCKS
New CT Series sealed 12 position busbars are an easy to use, compact and cost effective solution that not only eliminates unreliable butt splices and busbars but ensures that grounds are sealed, protected from the elements and most importantly, reliable day in and day out with OEM quality and bullet proof construction!
---
11 / 3 / 2019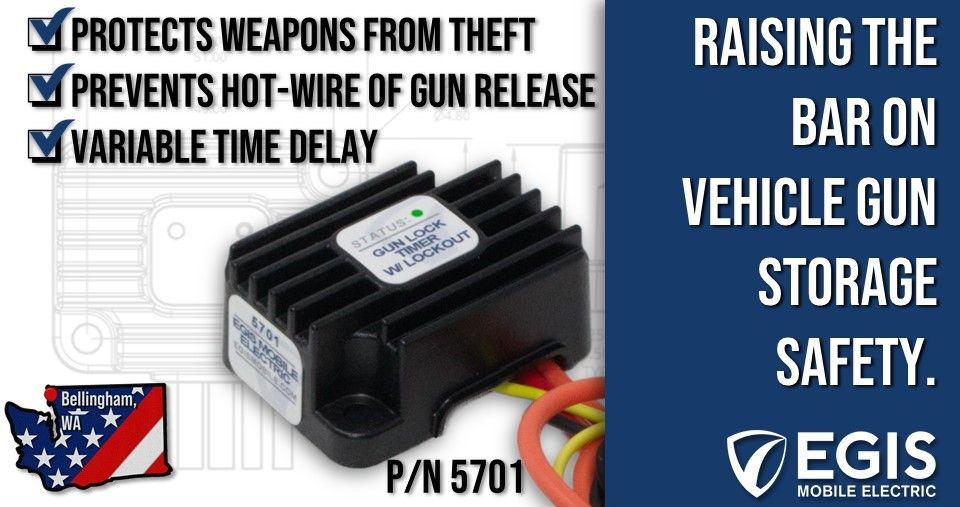 5701 ADVANCED GUN LOCK TIMER
Introducing our most advanced 5701 Gun Lock Timer with lockout protection, the ultimate safeguard against thief break-ins and inadvertently unsecure weapons! With this next generation advanced gun lock timer you can rest easy knowing your weapons are safe and secure!
---
10 / 6 / 2019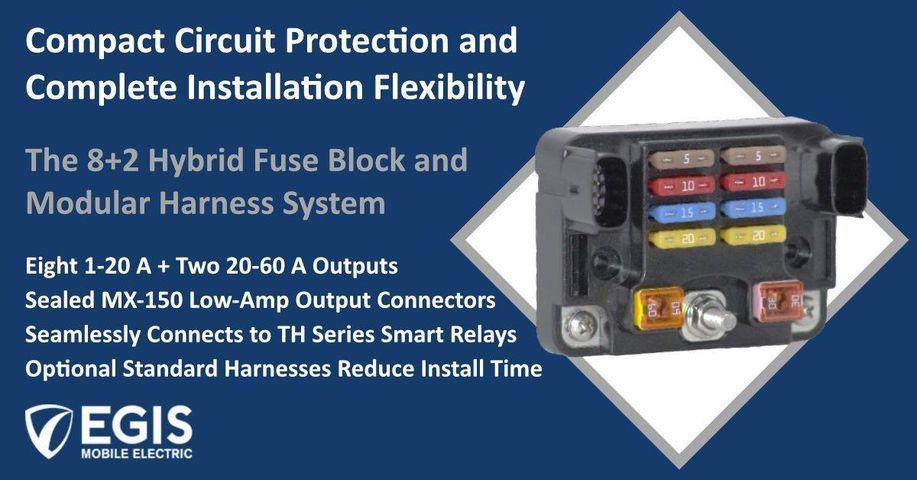 5015 FUSE BLOCK
Our new 8+2 Fuse Block delivers upfitter-friendly features including plug & play connectors for an OEM quality and appearance installation, a complete range of low and medium amperage load capabilities, and a full line of harness / connector kit options for large and small upfitters.
---
7 / 6 / 2019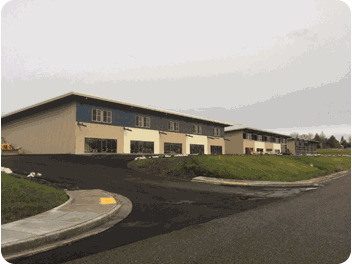 COMPLETED RELOCATION OF COPELAND PRODUCTS
We are pleased to announce that Egis Mobile Electric has completed the transition of manufacturing operations for legacy Copeland Engineering products to our Bellingham, WA headquarters.
---
6 / 27 / 2019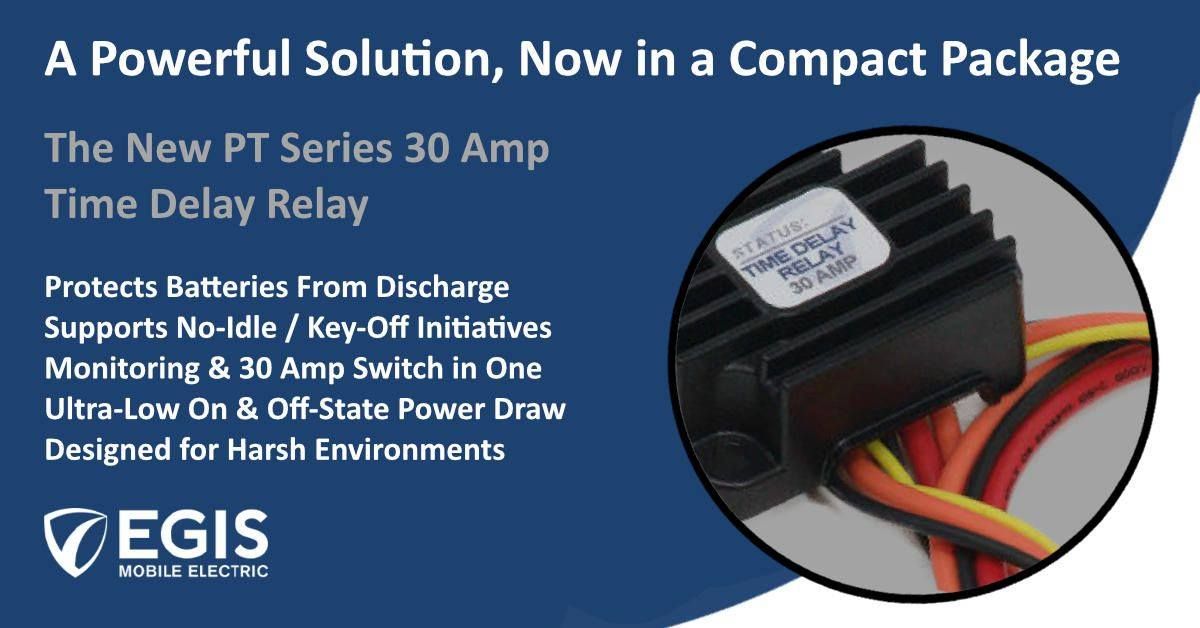 PT SERIES TIME DELAY RELAY
Our re-design of the legendary Power Tamer and Power Tamer VS products is complete and it's fantastic! The new PT Series Time Delay Relay is 75% smaller, carries 33% more current, is thermally self-protected, and has more optional functions than it's predecessors.
---
6 / 12 / 2019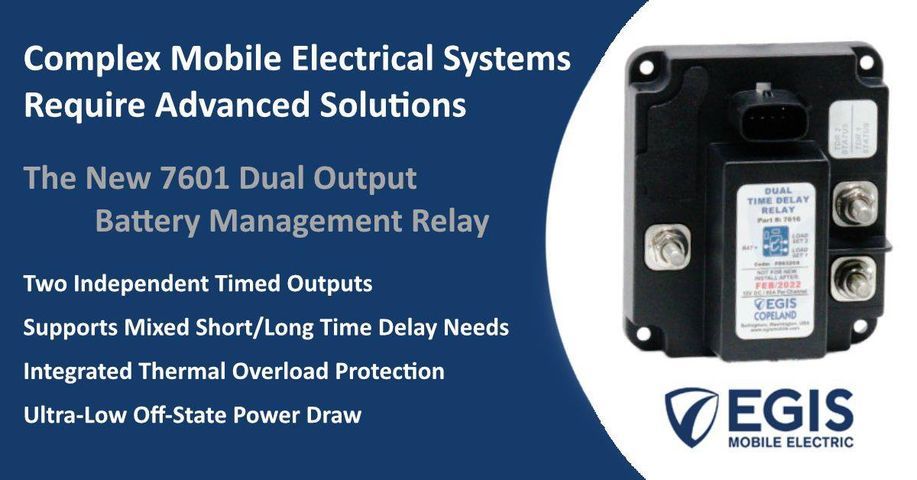 7616 DUAL OUTPUT TIME DEAY RELAY
Our new TH Series Dual Output Battery Management Relay with multiple independent time delay setting provides capacity for whole-vehicle loads while being flexible enough to ensure systems that require key-off power for long durations (video/surveillance) do not burden battery energy ... by ensuring non-essential loads do not remain on for longer than necessary.
---
4 / 17 / 2019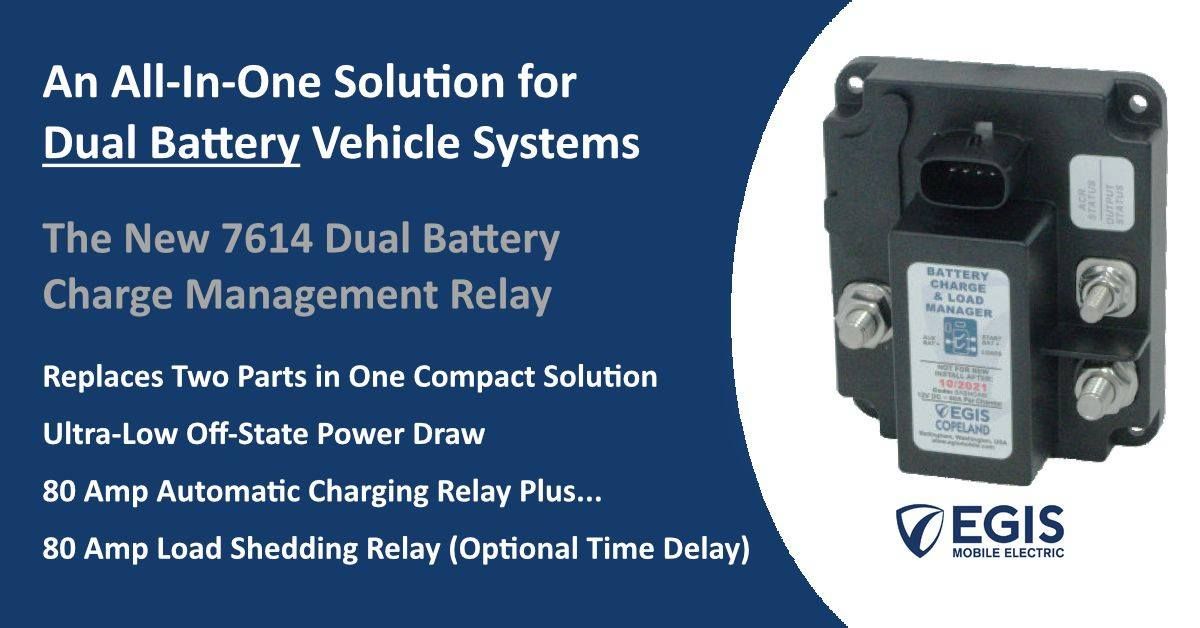 7614 DUAL BATTERY CHARGE MANAGER
Our new TH Series Dual Battery Charge Management Relay combines two products with one intelligent solution to (a) Ensure auxiliary battery charge & isolation and (b) actively manage auxiliary loads to ensure long-term health of batteries while providing engine-off power to loads if required.
---
3 / 26 / 2019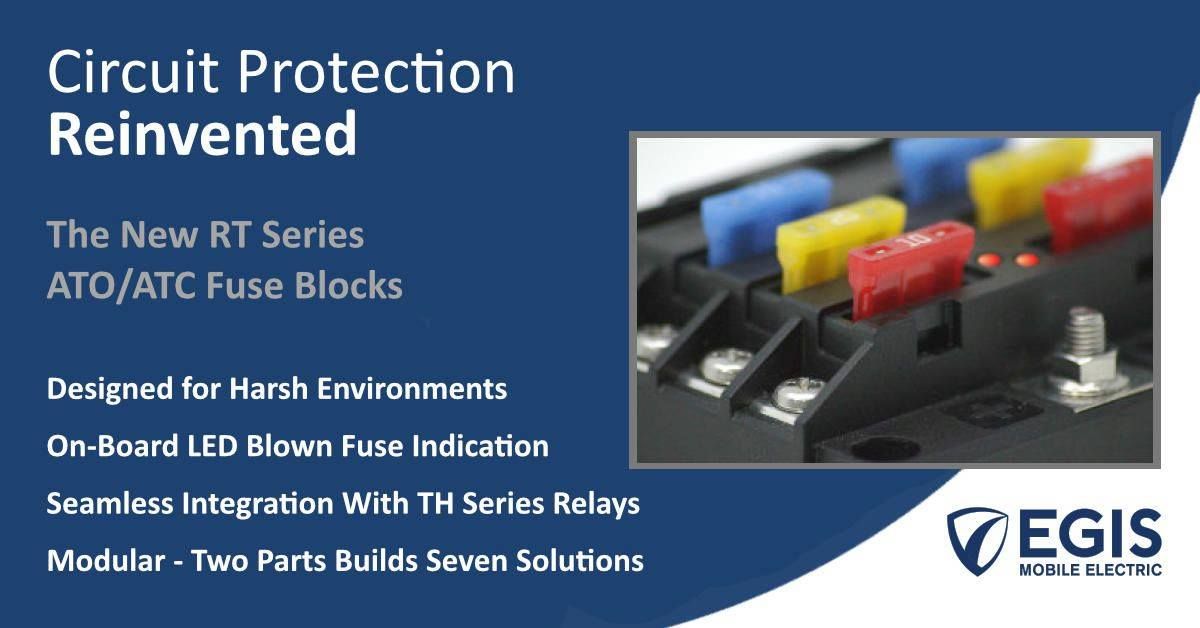 5015 FUSE BLOCK
Our new RT Series Fuse Blocks redefines the state of art in fused circuit protection , with a modular building block approach reducing the number of parts needed to be stocked, and LED indicators that provide blown fuse indication
---
2 / 14 / 2019